Ritz Cleaners offers dry cleaning and other apparel services in Los Angeles, with an experienced, professional team providing the best possible results.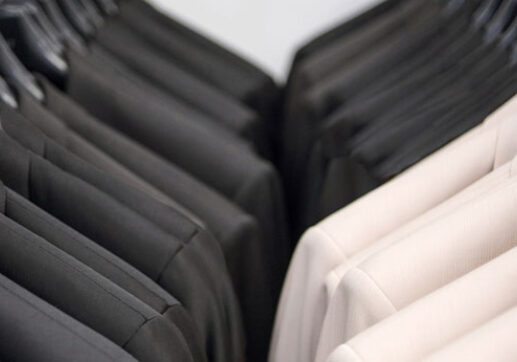 Ritz Cleaners provides exceptional dry cleaning services for any garment, whether you have one item for us to clean or several. Our environmentally friendly cleaning techniques are gentle on your clothes while getting out stains and removing bacteria. We can clean anything from cotton t-shirts to silk dresses and remove almost any stain, from sweat to wine or tomato sauce. Our cleaners will closely inspect your clothing items to determine the best method of cleaning and the rate for your service, which depends on the type of fabric, how difficult the stain is to remove, and how many items you need to be dry-cleaned. If we simply cannot remove the stain without damaging the fabric, we will inform you right away and make recommendations accordingly.
Ritz Cleaners in Los Angeles also offers traditional laundry services, including fluff and fold. If you simply don't have time to wash an item you need to wear or you're looking for an alternative to washing clothes at the laundromat, our extra care and attention to detail will get your clothes cleaner and softer than ever before. We specialize in washing dress shirts, bedding, and flatwork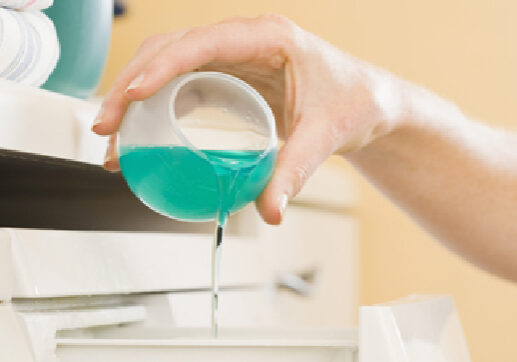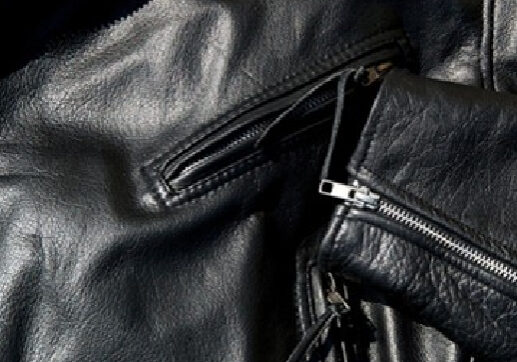 Our Los Angeles cleaners also offer leather cleaning. Many people know that leather requires a specific cleaning process, but are unsure of how to best clean leather themselves. We provide moisturizing and conditioning to prevent cracks and creases while smoothing out scratches. We can also remove grit that can settle on leather items. Our cleaning team works with leather jackets, boots, vests, pants, bags, and more.
Wedding and Formal Gown Cleaning
Wedding and formal gowns are treasured pieces you may wear only once, but want to keep for a lifetime. Ritz Cleaners cleans and preserves wedding dresses and formal gowns, taking extra care with beading, taffeta, lace, and embroidered details. We remove dirt from the hem, sweat, or any other stains. We also secure any loose beads or threads if needed.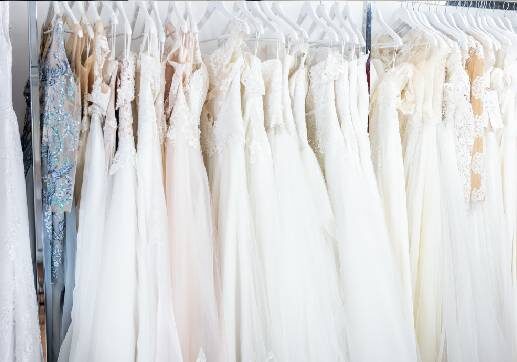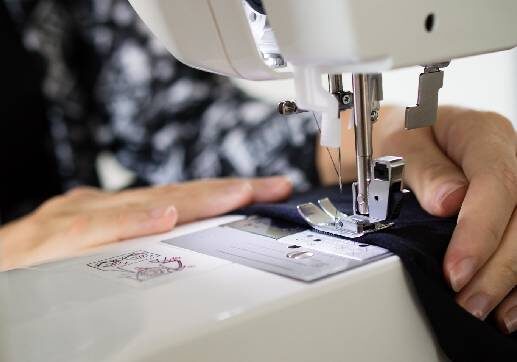 Did you found a clothing item you love, but then discovered it doesn't fit quite right? Ritz Cleaners offers alterations for suede, leather, wedding gowns, suits, and any other garment. From wedding attire to a nice pair of jeans that's too long, we can shorten, take in, let out, or otherwise modify any item to create the perfect fit. If you have a broken zipper or missing button, we can fix that, too. We will take measurements, make the modifications to the fabric, and give you a call when the item is ready. Our alteration team will do a final fitting to ensure the item fits comfortably.